LIV Vall E+ 1 Pro E-Bike 2020 Model
BLACK
Part No. 2013331103
Liv Vall E+ 1 Pro Electric Bicycle 2020 Colour: BLACK
The X/S is out of stock, other sizes may be available in the list below. Please contact the store as more may be on order. You can call 01278 423640 or email us here.
LIV ( GIANT ) - BIKE SIZE GUIDES
Not sure which size Liv bike will be the best fit for you? This size guide from Giant will help you find the right bike for you. If possible we would always advise you to come and try the bike in store and get fitted by one of our knowledgeable staff. If in doubt you can always call us for advice.
Liv Vall E+ 1 Pro Electric Bicycle 2020


Epic rides are now within reach - access the mountainous adventures of your dreams.
Whether you're looking to ride faster, go further or get your fitness back, Vall E+ Pro will take you beyond boundaries. The handlebar-mounted RideControl ONE lets you adjust riding modes, and it has two key data indicators – battery level and support level. The RideControl ONE can also be connected to the RideControl App that allows you to see your ride information. Vall E+ Pro features the top end SyncDrive Pro motor, which offers six levels of assistance, ranging from 100-360% assistance and an exclusive smart mode with 50-360% assistance. Combining smooth integrated battery and motor design with power Liv's 3F Design Philosophy provides a balanced and efficient ride. A 120 mm suspension fork, wider "plus" tyres, and seamless power integration allow you to get to the trail head faster and climb steeper routes, so you can enjoy the vistas and descents.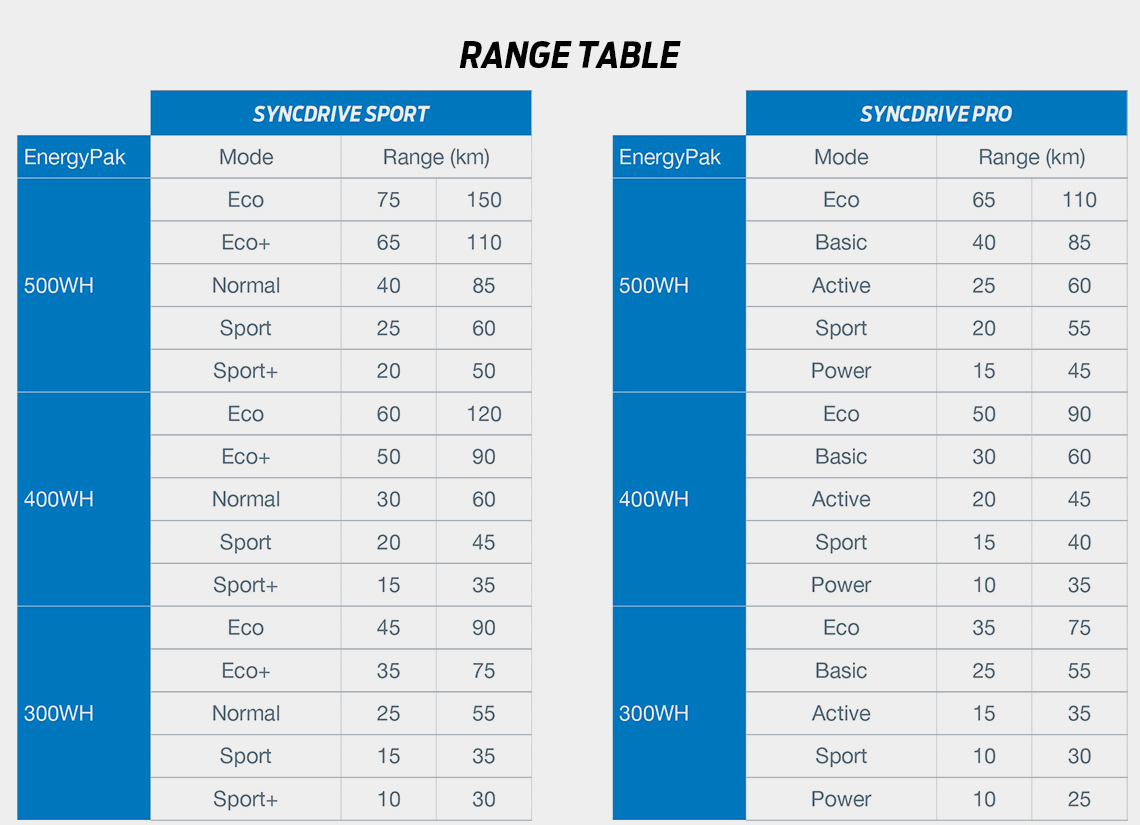 The range figures are a guide and can vary depending on a variety of external factors, such as rider weight, riding style, conditions, weather, tyre pressure, set up and gear selection.
KEY PERFORMANCE FACTORS
Accessible and Reliable
Access to new trails and experiences is easily within reach thanks to the 100km range of the ultra-reliable EnergyPak Smart 500Wh battery. The SyncDrive Pro Motor, co-developed with Yamaha, delivers 80Nm of torque and has six power assist settings, ranging from 50-360%.
Integrated Design
The reliable and easy-to-access EnergyPak Smart, now a downtube-integrated battery pack, is beautifully integrated into a lightweight and durable ALUXX aluminium frame, designed and tuned for women using Liv's 3F Design Philosophy, for an agile and playful package.
Smooth Riding
PedalPlus 6-Sensor Technology smooths out bumps for a natural riding feel, and the ergonomic RideControl ONE handlebar controls make adjusting pedal assist simple.
WHY WE LOVE IT
Reach those mountain peaks and descend to the valleys below. Vall E+ Pro is your access all areas pass to longer rides, faster climbs and joining friends. With Vall E+ Pro it is easier to push your fitness and reach the peaks.
Image shown for representation of colour way only, specification subject to change at any time. Bicycles do not come with pedals unless otherwise specified.
| | |
| --- | --- |
| Colour | BLACK |
| Sizes | MED, SML, X/S, |
| Brand | LIV |
| Model Year | 2020 |
| Barcode | 4712878408203 |
---
Our Stores
Rock and Road Ltd Unit 2, Merlin Road, Lynx Trading Estate, Yeovil, BA20 2GZ
01935 431937